Pinares Mind & Health is a unique place, specialized in mental health care; where aesthetics, nature and quality, form a healing environment for our guests.
Established in October 2014, Pinares Mind & Health is dedicated to delivering exceptional care and support to patients. Our comprehensive services encompass hospitalization facilities within a Mental Health Unit of medium complexity. We also offer personalized counselling and therapeutic support (Occupational Therapy and Pharmaceutical Services) to patients with psychiatric disorders.
We developed a new concept of care, which offers its guests and their families specialized attention, beauty, elegance and comfort in one place, thus merging the best of a clinic and a hotel.
To enhance the mental health and well-being of individuals by providing a wholesome experience of a compassionate, personalized and comprehensive treatment; all this immersed in contact with nature, with high quality standards and an excellent information system that allows the provision of specialized services in mental health, specialized consultation, hospitalization and pharmaceutical services that exceed local offerings; thus being a profitable and sustainable company at an environmental and social level.
Pinares Mind & Health in 2025 will be a national and international reference in mental health services. It will have an expanded portfolio of services and care in outpatient and pharmaceutical services; innovating in hospital management processes and will be recognized by its employees as an excellence workplace and by our clients as the ideal place to receive mental health care.
Service: to acknowledge the inherent human dignity and intrinsic worth of every user, thereby actively working towards the fulfillment of their life goals and the satisfaction of their individual needs.

Excellence: to create an unparalleled and extraordinary experience for each patient, empowering them in their journey towards enhanced mental health. To provide a wholesome experience through continually developing best care practices.

Respect: to treat our patients and their families in a humanized and caring way, honoring their belief system, values, opinions and preferences. Prioritizing the person and not the disease as the focus of our care.

Credibility: to consistently fulfill our sales promises ensuring that our patients have complete confidence in receiving a service of the highest quality.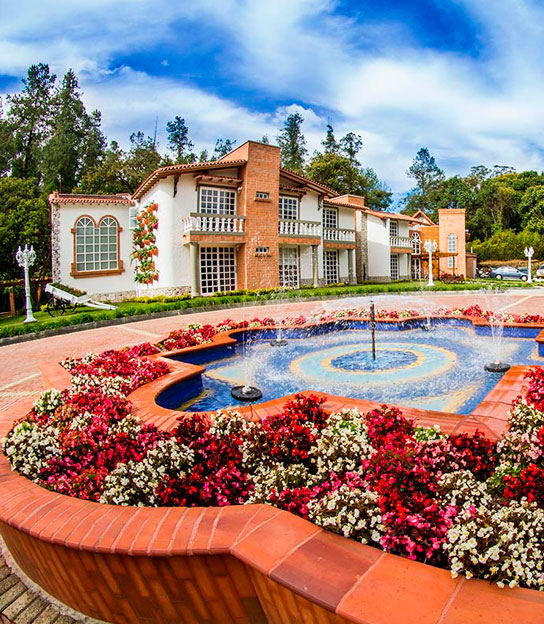 A Unique Place Dedicated to the Provision of Mental Health Care
Clínica Pinares Mind & Health is a new concept of care, which offers its guests and their families specialized attention, beauty, elegance and comfort in one place, thus merging the best of a clinic and a hotel.
"I sought treatment at Pinares Clinic for a severe depressive disorder, and from the moment I arrived, I felt embraced by an environment of tranquility and trust"
"They made me feel better than at home, it was truly a unique experience."
"Grateful for the wonderful experience I had and how well I rested during my time there."
We are a dedicated team of individuals, passionately working together every day to enhance the mental health and well-being of our patients.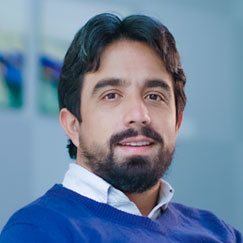 Doctor. Psychiatry Specialist from the Universidad de Antioquia (2006). Scientific Director and co-founder of Pinares Mind and Health. He has extensive experience in the care of patients with affective disorders, psychotic disorders, personality disorders and addictions. Advisor in structuring mental health networks.
General Medicine. Fundación Universitaria San Martin – Colombia 2013, Specialization in Psychiatry, Psychiatry Specialist- Universidad del Bosque – Colombia 2018. Master's Degree in Sleep: Physiology and Medicine. Universidad de Murcia – Spain 2020. Master's Degree in Psychogeriatrics, Universidad Autónoma de Barcelona – Spain 2020.
María Isabel López Correa
Psychologist specializing in Systemic Family Therapy
Psychologist graduated from the Universidad Católica Luis Amigo (2017), specialist in Systemic Family Therapy from the Universidad Católica Luis Amigo (2019), Psychologist with private clinical care (2017-Currently). She currently works as a psychologist and family therapist in the assistance area, and supports and executes the institution's continuing education and social welfare programs.
Carolina Echeverri Tamayo
Deputy manager of assistance services
Professional nurse graduated from the Universidad Pontificia Bolivariana (2011), Medellin; in 2020 she graduated from a Master's Degree in Family Health from the Universidad Católica de Oriente. She currently works as a nurse in the assistance area and as leader of the commercial area of the institution.
Mónica Maria Vargas Suaza
Doctor graduated from the Universidad de Antioquia (2003), professor at the Universidad Cooperativa de Colombia (2014) / Attending physician in outpatient and inpatient mental health services." (2013-2016), experience in health management (2020) and Business Management Specialist (2022). Currently the General Manager of the institution.
Professional nurse graduated from Universidad Católica de Oriente. Specialist in quality management and auditing from the Universidad CES. Has a diploma in verifying compliance with qualification requirements in health service institutions and currently pursuing a fellowship program
Pharmaceutical chemist graduated from the UdeA (1997), specialist in quality management and health auditing from the Universidad Cooperativa de Colombia (2008). Currently she is the administrative deputy manager of the institution.
Yunay Vanesa Vargas Tabares
Technical Degree in human talent management (SENA). Diploma in payroll and social security. Diploma in human talent. Currently studying Business Administration – Uniremington
Psychologist with training in DBT
Psychologist graduated from Universidad San Buenaventura 2019. DBT training 2022. Grupo dialéctica
Planetree has been working for four decades to ensure excellence in healthcare services. Our philosophy and programs on person-centered care transform the experience of those who receive and provide the service.
With proven programs in more than 1,000 hospitals, high and low complexity clinics, outpatient centers, continuing care residences and medical offices, among other types of entities, Planetree guarantees consistent and lasting changes in favor of patients, families and healthcare personnel, improving the safety in its care, the organizational climate and generating savings and multiple benefits.
Through more than 50,000 focus groups, the organization has spoken with thousands of patients, families, and staff. From that qualitative exercise, as well as from experience, knowledge and cutting-edge research, Planetree developed a unique approach that emphasizes human interactions, reconnecting the person with the meaning of their work and involving patients and families in their own care.
Person-centered care brings both internal and external benefits, as well as financial and cultural ones. From higher quality of care and services and improved health outcomes to lower readmission rates and shorter lengths of stay. From improved patient experiences to greater employee satisfaction and retention. From increased financial performance and market share to a more healing and comforting environment, not only for patients and families, but also for caregivers and staff.
Comfort, privacy, specialized care and design merged in one place. We are Pinares Mind & Health. Total discretion and the highest standards.